I have gathered a pack of CS:GO wallpapers that you are able to download below. The pack includes 10 images that you are able to use as a wallpaper on your gaming computer or laptop.
Download CS:GO Wallpaper Pack
1. Terrorist Smoking
A high quality wallpaper of a Terrorist smoking a cigar, holding an AK-47 over his right shoulder looking off into the distance. The background is a light brown with a light smoke running across it.
2. CS:GO Action
A Terrorists is running down the hall but a Counter-Terrorists is waiting for him behind a wall. Although this background is for Counter-Strike it looks similar to the theme which Battlefield 3 built for itself with a blue and orange theme.
3. Bomb Defuse Counter-Terrorist
A Counter-Terrorists player defusing a bomb. The image shows him staring directly at you as if you were the bomb with only one second remaining until it explodes. The player is wearing both body armor and a helmet with a wire cutter in their hand.
4. Close up action Counter-Terrorist
CS:GO can be full of action at times and that's what this wallpaper dictates. Bullets are flying past a counter-terrorists ear as he engages the terrorist. The Counter-Terrorist is holding an M4A1-S while the background behind him is black.
5. Hi-res CS:GO Terrorists
Prefer to play the terrorists over the counter-terrorists? This is the background for you to let everyone know which team you think is better. Two terrorists wearing body armor are displayed one holding a galil while the other has a nova shotgun.
6. Silver Deagle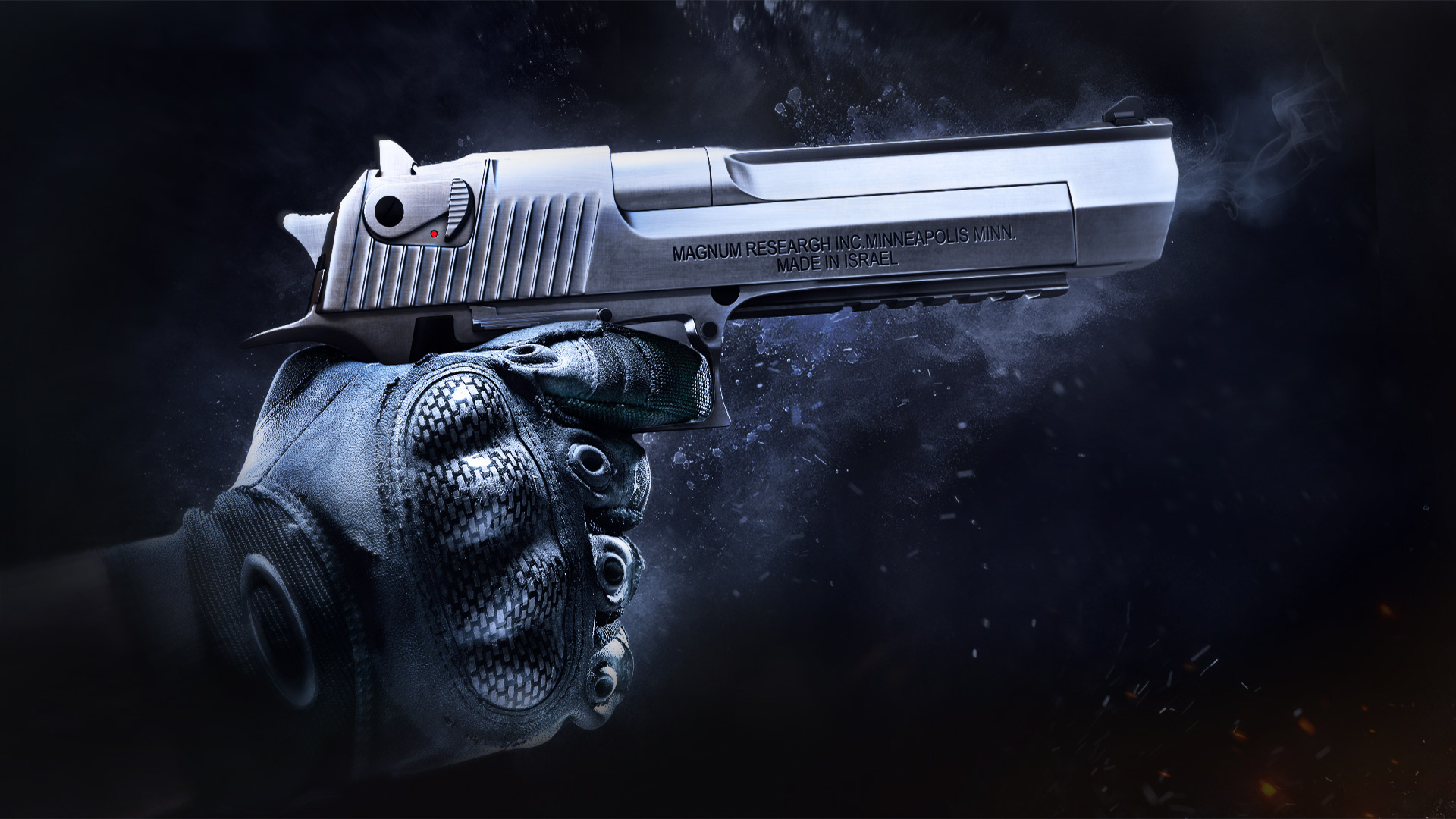 High resolution images with are hard to come by for wallpapers about Counter-Strike: Global Offensive as all images need to be rendered and created outside of the game to get crisp details. That is what this Desert Eagle (Deagle) has gone through and it looks well worth the time which has been put into it. Perfect for those who want a dark background but still have a bit of silver light shine through.
7. Old Inferno A Bomb Site
It's not every day you get to take a look back at where the game started. This version isn't as old as Counter-Strike 1.6 but is an old version of Counter-Strike: Global Offensive looking over Inferno's bomb site A. There use to be a hiding spot called goblin under that roof of bomb site A.
8. Light Blue Counter-Terrorists
A simple light blue themed wallpaper with the Counter-Terrorists logo on the top right hand corner and Counter-Terrorists players across the middle and bottom. These players are using a P90, Scar-20 and another gun not found in Global Offensive with a holographic scope.
9. ESL CS:GO Tournament
Some of the Counter-Strike: Global Offensive tournaments are massive. With people gathering from all around the globe to watch people play video games on a stadium. This wallpaper is an image of an ESL Tournament using a fish-eye lens at the top back of a stadium.
10. Colorful Weapons
A more colorful wallpaper compared to the previous nine. Each weapon is completely black, outlining the features of each weapon. This one has a Desert "Deagle" Eagle with a green background, M4A4 on a yellow background, AK-47 with an orange background, AWP with a blue background, and a P90 on a purple background.
Conclusion
These are the top 10 CS:GO wallpapers currently seen and each one gives you a different feel and look for your computer. Do you like looking at lists? Check out the Top 12 Skins Released with Shattered Web.